Hot or cold compresses are very effective in treating injuries or aches and pains. But which should you use and when? The answer is not always obvious, so we've compiled some simple facts to keep in mind.
Cold is to reduce inflammation
Cold should be used to reduce swelling and bruising and works best in the first 24 to 48 hours. Applying a cold compress to bumps and bruises slows the rate of inflammation and also helps to reduce tissue damage. It does this by decreasing blood flow to the affected area.
A cold compress applied to the head or neck can also help to reduce your temperature if you have a fever.
Heat is to relax muscles
Heat can be applied to relieve muscles aches and pains and works by increasing the blood flow to the affected area and to the skin. Heat helps to relax the muscles and can reduce cramping pains.
Alternating both heat and cold is also effective for exercise-induced aches and pains.
Bandaging your compress
Remedic has a range of Quick-Fixing Bandages that make applying and holding a hot or cold compress in place easy. The bandages come in various shapes for wrapping your compress onto different parts of the body:
Quick-Fixing Universal Triangle Bandage – this creates a sling wrap for arms and shoulders
Quick-Fixing Body Wrap Bandage – this can be wrapped around the torso for easing abdominal, stomach or back pain
Quick-Fixing Calf and Foot Bandage – this bandage wraps around the calf and foot to ease pain from muscle sprains or strains
Quick-Fixing Neck and Head Wrap Bandage – this wraps around the neck or head to help reduce fever, create a neck warmer in cold weather, or treat neck muscle aches and pains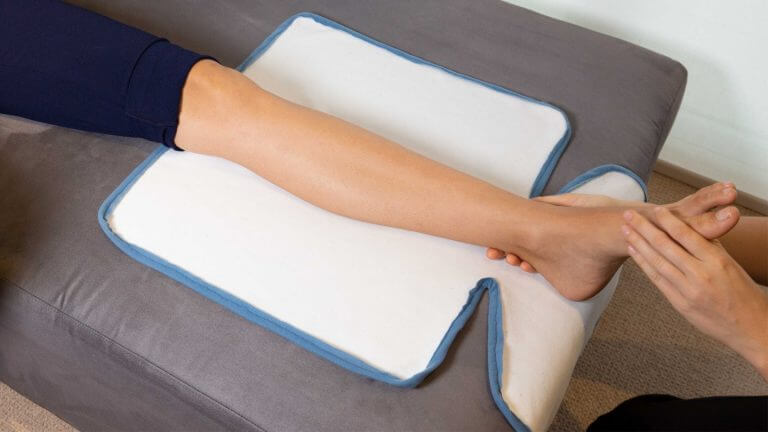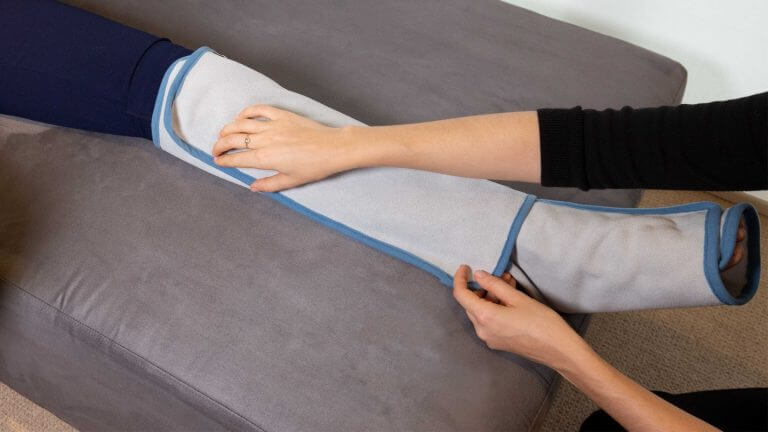 All bandages are self-adhesive when wrapped and stay securely in place. They are made from soft, breathable material and are machine washable.