Gift Ideas For People Who Have Everything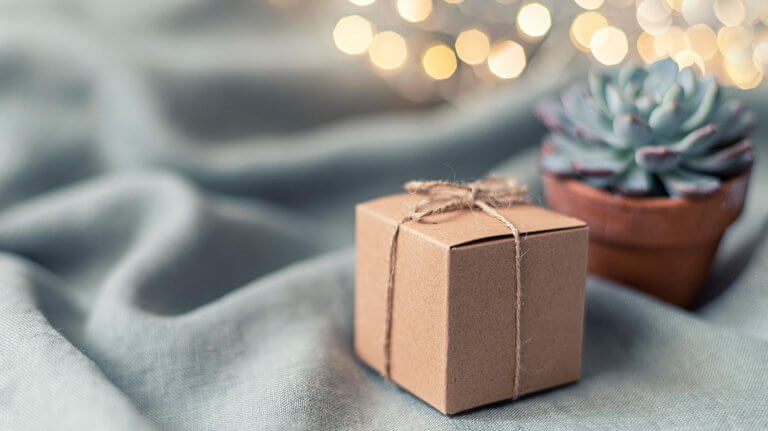 It's that time again, Easter is just around the corner and you need a gift for a person of advanced age who actually already has everything? The 30th vase, the famous massage voucher or a new pair of slippers are not the right present?
Remedic products are a great gift idea. Most importantly the product portfolio consists exclusively of useful, functional and well-designed products that everyone will be happy to own.
Below we have listed 10 items from which certainly at least one item could end up in the Easter basket.
1. Eye Drop Guide Aid
Eye drop bottle dispenser for easy, clean and safe drop application. So, the soft rubber helps to keep the eye lid open and place the drops accurately by using one hand only. https://www.amazon.com/Remedic-Eyedrop-Bottle-Dispenser-Application/dp/B08B632R4Y
2. Medicine Bottle Opener
The opener has a TPR rubber body that assures a good grip for an easy opening with different size lids. The Medicine Bottle Opener comes with a magnifier and a LED light for reading the small print on medicine bottles, so even without glasses it's possible to read. https://www.amazon.com/Remedic-Multi-Opener-Medicine-bottle-magnifier/dp/B08B63PNFQ
3. Day Pill Organizer in Leather Sleeve
Day Pill Dispenser with 4 daily compartments, but thanks to the easy grip it can be used by only one hand. It comes with a leather sleeve to store it therefore discreetly and nicely. https://www.amazon.com/Organizer-Compartments-Moisture-Proof-4-Times-Supplements/dp/B08HLDVQYT
4. 7 Day Pill Box Organizer 4 times a day
7 Day Pill Box Dispenser for each day of the week. To clarify each comes with 4 compartments. Thanks to the easy grip it can be used by one hand only and most importantly stored easily and securely. https://www.amazon.com/Remedic-Organizer-Weekly-Medication-compartments/dp/B08C4ZH589
5. Soap Bar Dispenser – Zero Waste
Wall-mounted dispenser helps reduce plastic waste while it dispenses soap shavings for hand and body washing. In addition it is easy to assemble and to use, so no need to purchase the plastic hand wash bottles anymore. Moreover you're saving the environment as well. https://remedic.co/product/remedic-soap-bar-dispenser/
6. Bath and Shower Chair with Soft Seat
Ergonomic soft seat shower chair with drainage holes and adjustable height. Firstly the Shower Chair comes with a handle. Therefore it's easy to move around. Secondly it provides perfect support when having balance or fatigue issues, so it is easy to feel save while taking a shower at home. https://www.amazon.com/Remedic-Tool-Free-Assembly-Adjustable-Shower/dp/B08B64SC1D/
7. Long Handle Doorstopper Wedge
Adaptive daily living aids for household and home care. To clarify it is an extendable handle for those with reduced movement and flexibility. In other words it avoids tripping and prevents falling, so people feel more safe at home. https://www.amazon.com/Remedic-Telescopic-extendable-Movement-Flexibility/dp/B08B63QWK3
8. Quick-Fixing Body Wrap Bandage
Firstly it is a sustainable self-adhesive bandage to protect the abdomen and back. It's an easy way to keep a hot water bottle in place without restraining your movements. To clarify, 4 different Quick-Fixing Body Wrap bandages exist from Remedic. In addition to the Body Wrap, however you can also purchase the Calf and Foot, Neck and Head, or/and the Triangle Bandage, so for every concern there's the perfect bandage. Most importantly: if you need more information about the bandages, please do not hesitate to contact us. We're happy to help.  https://www.amazon.com/Remedic-Quick-Fixing-Bandage-inches/dp/B08B677P2D
9. Pill Box with Ergonomic Water Glass
Remedic Home Care Pill Dispenser – next level of adaptive tableware. To clarify: the ergonomic shaped water glass with scaling and pill box, seit is a reusable solution for daily medication routine. https://www.amazon.com/Remedic-Glass-Combination-Container-Transparent/dp/B08C53KMN2
10. Gel Seat Cushion with Incontinence Pad
Modern incontinence cushion with pressure relieving gel insert makes it comfortable for sitting long hours. Most importantly it is washable and has a double liquid barrier incontinence pad, so there's no need to worry. https://www.amazon.com/Remedic-Gel-Seat-Cushion-Incontinence/dp/B08B3PVF3H
We are sure that you have discovered one or the other idea for Easter. Because everybody needs – Gift Ideas For People Who Have Everything!
In addition, for more information of the several items please visit our homepage https://www.remedic.co
Source Photo: https://www.apotheke-leipzig.de/familie/geschenke-aus-der-apotheke/