How to decorate a Nursing Home Room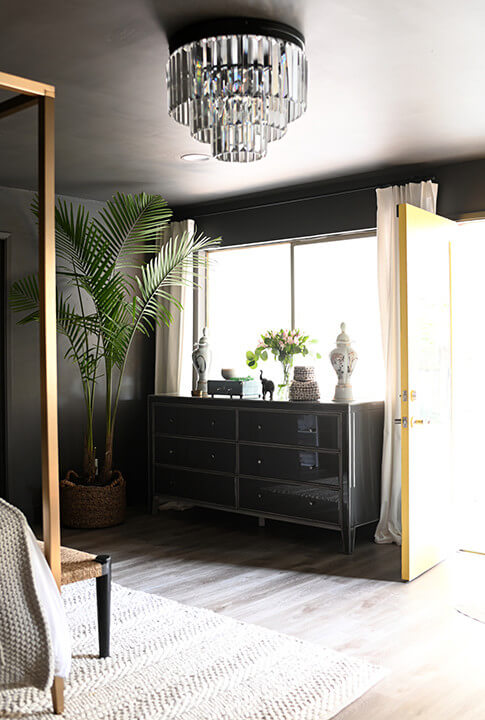 A room in a nursing home is meant to be a home away from home. Usually, these rooms are relatively small, leaving little space to showcase important and cherished items and to make it as comfortable as possible. However, with a little sensitivity and space planning, it is possible to make this room cozy and inviting to create a feeling of being at home.
There are often rules that make decorating a room in a nursing home a challenge. It is important to create a cozy and cheerful space using the most cherished items. Most of the time, the rooms are only equipped with a bed, bedside table, closet and a bulletin board, and reminds you very much of a hospital room.
With these 8 simple steps, we will show you how to turn even an apparently boring room into an oasis of well-being.
Step 1: What rules must be observed
It is important to clarify whether and if so on which walls something may be hung. It may even be possible to work with colors.
Is it allowed to hang curtains?
May own bed linen etc. be used?
What electronic devices may be used?
What additional furniture may be brought into the room?
Step 2: Choose color and theme scheme
It is advisable not to choose too bright colors and rather to use warm and relaxing colors such as beige, yellow, orange. The wall color should definitely match the curtains and the bed sheets and should also be reflected in the decoration. In addition, it is important that the color scheme reflects the personality and style of the resident.
Step 3: Use the bed as a focal point
The bed is most likely the largest item in the room and therefore the most important. Choose a bedding set that makes the room brighter and reflects the interests of your loved one's lifestyle.
The bedding set will make the look and feel of the room very different from that of a hospital environment, giving it a home-like feel.
Flowers, animal prints but also outdoor scenes or shapes will create a welcoming environment. The important thing here is to choose a theme that fits the personality of the resident. As the seasons change so can the themes of the room. Change bedding and decorations from time to time to keep the room interesting. Also, equip the bed with a variety of pillows, as the resident will spend a lot of time in bed.
Step 4: Personalize the room
Adding cherished items that remind the resident of home will give the room a personal touch. A picture, sculpture or even a special vase can be things that the resident has a deep connection with. It is important that these items are easy to reach and can also be seen.
Step 5: Use own furniture
For sure it is important to clarify this beforehand, but often it is allowed to bring a relaxing chair etc, to the home.To bring into the home.  This can provide additional comfort to the resident and offer a great feel-good factor. Place a blanket on the back of the chair so it is close at hand for an afternoon nap. If possible, place a side table next to the chair to store everyday items and have, for example, a water or tea glass in close reach.
Step 6: Decorate with accessories
A basket of flowers, pictures, a clock, a telephone, radio or CD player. All these are items that provide independence for the resident to call loved ones, listen to their favourite radio channel or snooze with relaxing music. Flowers add softness to the room. Often it is not allowed to use living plants, so silk or dried flowers are ideal for this purpose. If fresh flowers are allowed, however, it will certainly please the resident if you drop off fresh flowers once a week.
Step 7: Family photos
For many elderly people, family is the most important thing. Put up picture frames (digital is also possible) or hang pictures on the wall. It will remind the resident of their loved ones every day and make them feel like they are always with them. Especially empty walls can be very good to put family photos. The wedding of the children, baby photos of the grandchildren, or just a family photo from the last vacation, there exist a lot of beautiful events that people like to remember.
Step 8: What day is it today?
Since for many seniors every day is the same, they often lose track of what day it is. A clock with large font which displays the date, day of the week and time is a great accessory for the room. Also a photo calendar, which changes monthly, makes the room a place of well-being and reminds the resident of his loved ones.
We hope you enjoyed our blog post about how to decorate a Nursing Home Room. Found tips and were able to get ideas for decorating a room in a nursing home for your loved one. Daily living aids that make life easier can be found in our products category https://remedic.co/products/.  Take a look, there is certainly something for you.
Source:
https://seniorlivingdiscounts.com/how-to-decorate-a-nursing-home-room
https://www.lonny.com/An+Air+Force+Nurse+Is+Gifted+A+Bedroom+Makeover+From+Her+Sister