Incontinence can affect anyone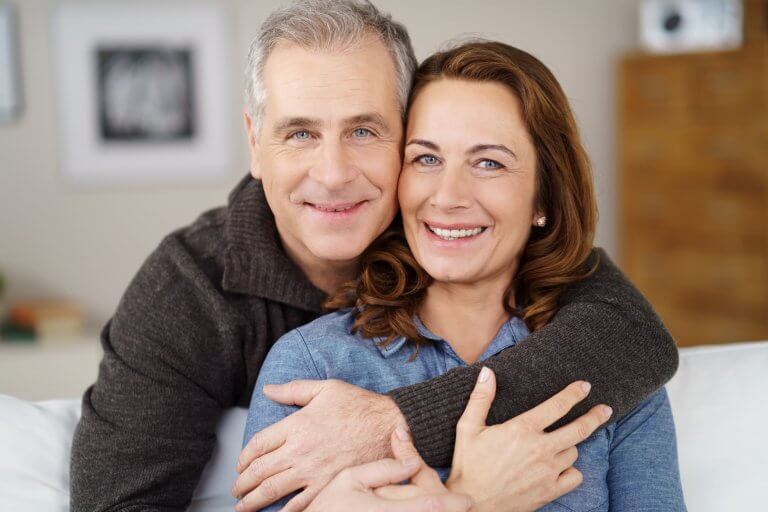 Incontinence can affect anyone. Do you struggle with incontinence? Perhaps you've been living with it for some time, but you're not sure what to do about it.
Since we were introduced to the toilet as a young child, it never occurred to us that we might leak when we sneezed or laughed, or that we might not be able to go to the bathroom in time. The majority of people who are incontinent are embarrassed to tell anyone, even trusted doctors, family and friends. It's not easy to talk about. You may feel angry, frustrated, scared or even ashamed, but you are not alone. In fact, anyone, at any age, can become incontinent, but it's more common in older adults. The National Association for Continence reports that 1 in 5 people over the age of 40 suffer from incontinence problems. The body is simply going through changes.
Common causes of incontinence
Incontinence has many causes, including urinary tract infections, vaginal infections, constipation or certain medications.
If incontinence persists, it may be due to the following:
Weak bladder or pelvic floor muscles
Prolapse of the pelvic organs
Overactive bladder muscles
Nerve damage from diseases such as multiple sclerosis, Parkinson's disease or diabetes.
The prevalence of incontinence is much lower in men than in women. Common causes of male incontinence include:
Prostatitis, which is swelling and inflammation of the prostate gland
Damage or injury to the muscles and nerves as a result of surgery
An enlarged prostate, a common condition as men get older
Types of urinary incontinence
Several types of incontinence exist:
Urge incontinence occurs when people need to urinate urgently but can't hold out long enough to get to the bathroom.
Overflow incontinence occurs when small amounts of urine leak from a full bladder. A man may have difficulty emptying his bladder because of an enlarged prostate.
Stress incontinence is when urine leaks due to pressure on the bladder. It can occur during exercise, coughing, sneezing or laughing. In women, it often begins around the time of menopause.
Functional incontinence can occur in people who have normal bladder control. However, some people are unable to move quickly and cannot go to the bathroom fast enough.
Diagnosis and treatment of incontinence
Many treatment options exist for incontinence. Your doctor will recommend a treatment based on the nature of your problem and which treatment best fits your lifestyle.
The following options exist:
Pelvic floor muscle exercises: These exercises strengthen the muscles and help you hold your urine longer.
Biofeedback helps you become aware of your body's signals.
Timed voiding is simply urinating on a set schedule, increasing the time between each urination.
Lifestyle changes can also help with incontinence and improve your overall health. Losing weight, reducing or eliminating smoking and alcohol, and reducing the amount of caffeine in your diet can help control your incontinence.
Coping strategies
For most people, talking about incontinence is not easy. Our feelings about the subject usually go back to childhood. Talking about it is uncomfortable, maybe even taboo.  But it's the first step to getting help. There are many ways to manage and treat incontinence to help seniors live full and happy lives.
If you have an incontinence problem, you may be hesitant to go out or participate in activities because you are unable to find or go to a restroom when you need to. Carrying protective items, such as pads or extra underwear, can exist reassuring. Also, address it without being defensive or apologetic if you need to stop and find a restroom.
REMEDIC Gel Seat Cushion with Incontinence Pad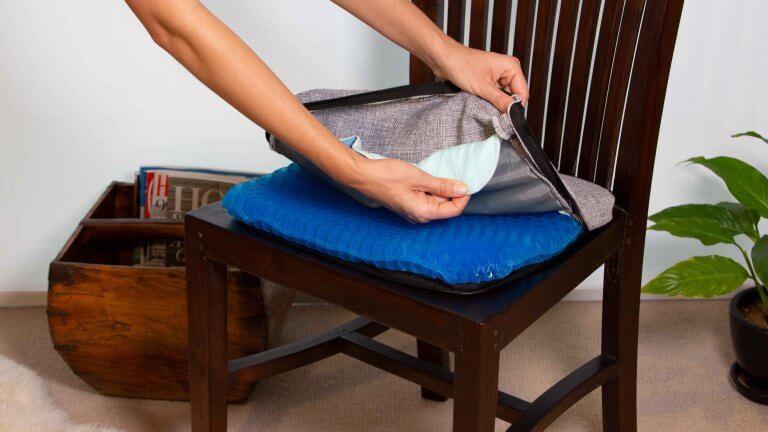 Remedic's Incontinence Cushion makes it easier for you to deal with incontinence. The gel seat cushion offers a great solution for people who need incontinence protection. Its design provides perfect pressure distribution for comfortable sitting and is especially good for people who have to sit for long periods of time. This also makes it one of the best gel seat cushions for wheelchairs.
It has a gel insert with fluid protection barriers and an incontinence pad inner layer. The outer cover is made of Oeko-Tex 100 certified fabric. The underside has a non-slip design to ensure the pillow stays in place.
The large zipper allows the TPR gel insert to be easily removed from the outer fabric layer for cleaning and replaced. Both the inner layer and the fabric cover are machine washable.
This seat cushion is discreet, unobtrusive and can give people with incontinence problems more confidence. It is great for use at home, in nursing homes or daycare centers.
Order your Remedic Gel Seat with Incontinence Cushion here: https://www.amazon.com/Remedic-Gel-Seat-Cushion-Incontinence/dp/B08B3PVF3H
For more information about the Remedic Incontinence Cushion please visit the following link https://remedic.co/product/modern-gel-seat-cushion-with-incontinence-protection-pad/
Understanding incontinence its causes and possible treatments can help you maintain a good quality of life. Talking to caregivers and others about your challenges and needs will help normalize the situation.
We hope our blog post "Incontinence can affect anyone" inspired and showed you, that it doesn't have to be embarrassing to be affected from it. There are always ways to treat it and also to live with it in a discreet way.
Sources: 
https://www.caringseniorservice.com/blog/managing-your-incontinence-with-dignity