The Remedic Doorknob Grip Cover – Glow in the Dark is an innovative product that solves multiple problems at once. It offers a comfortable grip, anti-slip feature, and glow in the dark capability, making it a must-have item for households.
One of the main benefits of this doorknob grip cover is that it is designed to be arthritis-friendly. People with arthritic hand pain often find it difficult to grip and turn doorknobs, especially when they are slippery. The Remedic grip cover provides a soft, non-slip surface that allows for maximum grip and makes it easy to twist the doorknob.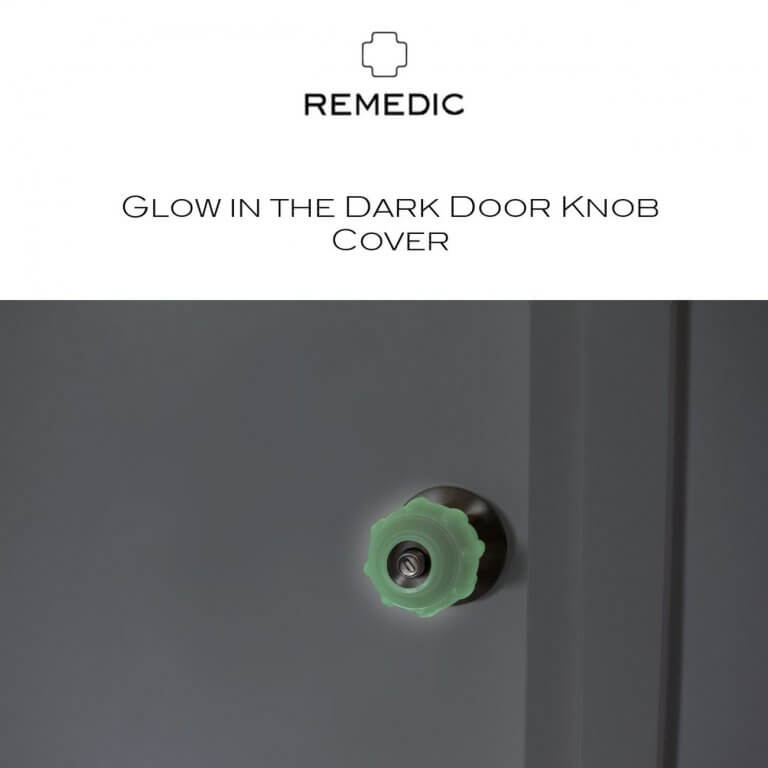 https://remedic.co/product/remedic-door-knob-grip-cover-glow-in-the-dark/
Another great feature of the Remedic grip cover is its glow in the dark capability. This feature is particularly helpful at night when it can be challenging to see doorknobs in the dark. The glow in the dark feature provides better orientation and can help to avoid falling in the dark, making it a great aid for children and people waking up at night.
Made of premium TPR material, the cover is non-toxic and BPA-free, meeting all safety standards. The stretchable material is easy to install on existing door handles and easy to clean. It also prevents static shock when touching the door handle and is suitable for outside door handles, comfortable in winter, and can withstand hot and cold temperatures.
The Remedic Glow in The Dark Knob Cover Set comes with four pieces, making it a practical solution for all households. The economic set provides better value for money, making it an affordable option for people looking for arthritis and senior living aids.
Moreover, Remedic offers 24/7 customer service and stands behind its products to ensure customer satisfaction. With its innovative features and excellent customer support, the Remedic Doorknob Grip Cover – Glow in the Dark is an excellent addition to any household looking for a practical solution to make opening doors easy for everyone. It is available on Amazon, making it easy to order and have it delivered to your doorstep.
Buy it on Amazon: https://www.amazon.com/remedic-Glow-Dark-Handle-Cover/dp/B08Z3CTWSK