What To Do With Incontinence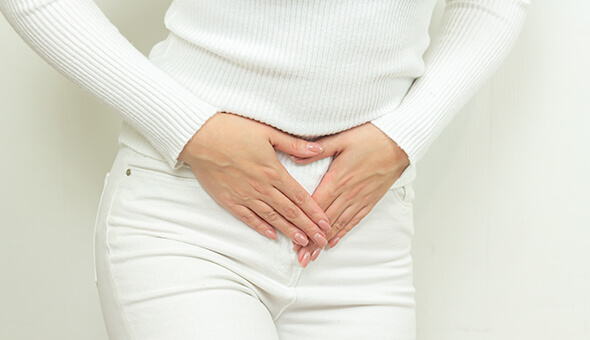 Incontinence is a common problem for seniors and can both affect their dignity and make life difficult for their caregivers.
To some extent, it is possible to ease it with medication, but lifestyle changes are important to reduce associated problems and embarrassment related to incontinence.
Things you or your loved one can do to reduce the symptoms of incontinence.
Do sports
High-impact exercise, such as jogging, weight lifting, or aerobics, can make incontinence worse, while low-impact exercises, such as Pilates and yoga, can reduce the problem.
You should do Pelvic floor exercises daily to strengthen your muscles and improve control. Regular light exercise can also improve flexibility, which can help prevent "functional incontinence," which occurs when you simply can't go to the bathroom in time.
Avoid smoking and drinking
If you or your loved one still smokes, reducing incontinence is a compelling reason to quit. Because smoking increases the amount of coughing, it can contribute to leakage. Alcohol and caffeine both have diuretic effects and its consumption should be limited as much as possible to avoid accidents.
Stay hydrated
It is tempting for people with urinary incontinence problems to reduce their water consumption. This leads to dehydration, which can actually worsen the problem. Your bladder tends to contract a bit when you don't drink enough. To balance your water consumption, spread your water portions evenly throughout the day. Drinking a lot of water quickly can cause it to flow through your system quickly, which can lead to accidents.
If you're having trouble drinking enough, check out our blog post "DEHYDRATION AND WHAT TO DO AGAINST IT" https://remedic.co/dehydration-and-what-to-do-against-it/
Make sure you eat a healthy diet
Constipation can worsen incontinence, but many seniors are prone to it. To avoid constipation, it's important to make sure your fiber intake is adequate. Choose whole grains, eat fruits and vegetables every day. It is also important to know exactly what you are eating.
Foods and drinks you should avoid: Coffee and tea, Carbonated drinks, even if they are not caffeinated, Citrus fruits and juices, Spicy foods, Tomatoes and products containing tomatoes, Chocolate, Artificial sweeteners, Salty snacks, such as potato chips or salted nuts.
Not all of these foods are problematic for everyone, however. Therefore, keeping a bladder diary is important to find out which foods cause certain problems.
Maintain a healthy weight
Being overweight is also an important factor in incontinence problems. A study of women over 70 showed that the prevalence of incontinence was twice as high in the group with the highest BMI. Although it may not always be possible for seniors with mobility issues to lose weight, even a small decrease in BMI can help reduce it.
Create good toileting habits
Good toilet habits can be important, especially for women. Unfortunately, habits tend to worsen with incontinence. Many women urinate just "in case," which teaches your bladder to signal that it is full when it is not. You should only go to the bathroom when your bladder is full and take your time instead of trying to push urine out.
Wear absorbent underwear
Modern absorbent underwear is not bulky and is not visible under normal clothing. You can also use absorbent pads. These products are discreet and you can decide when to use them if you don't want or need around-the-clock care.
Buy an incontinence pad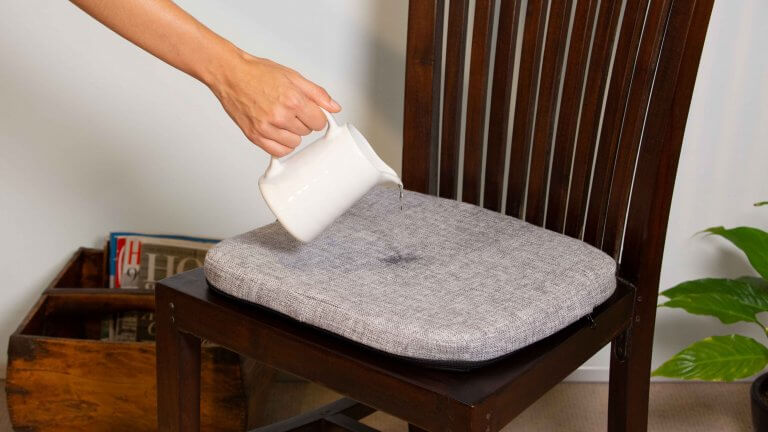 A gel seat cushion offers a great solution for the elderly and those who need incontinence protection. REMEDIC's Incontinence pillow provides perfect pressure distribution for sitting comfortably and is especially good for people that need to sit for long hours. That makes it one of the best gel seat cushions for wheelchairs as well.
It features a gel insert with liquid protection barriers and an incontinence pad inner layer. The outer cover is made from Oeko-Tex 100 certified fabric. The underside is studded with a non-slip design to make sure the cushion stays in place.
The large zipper makes it easy to remove and replace the TPR gel insert from the outer fabric layer for cleaning. The inner layer and fabric cover are both machine washable.
Here you can find the REMEDIC Incontinence Pad  https://remedic.co/product/modern-gel-seat-cushion-with-incontinence-protection-pad/
Living with incontinence can be an embarrassing hassle, but there are a lot of things you can do to reduce the symptoms for yourself or your loved one. You should educate yourself about incontinence, what causes it and how to fix it, and especially watch out for factors that make the condition worse. However, always remember, that remedies can be found for any problem.
Sources:
https://www.caringseniorservice.com/blog/reduce-incontinence
https://seniorenratgeber.handelsblatt.com/2021/01/13/inkontinenz-was-ist-das/